Best Meditation Gift Ideas for Him and Her
Category: Beginners Guide to Meditation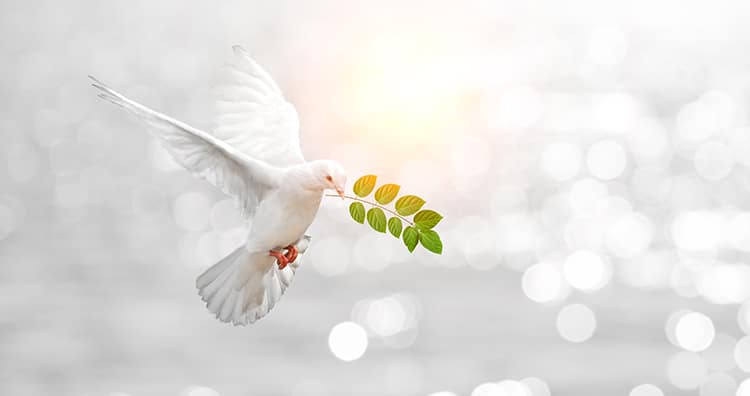 Is there a special person in your life who meditates? Wondering what meditation-related gifts might surprise and delight them? Even the smallest of gifts tells your partner that you care about them and are supportive of their practice. Many of these items are welcome additions to a practice space and will be gratefully be used and treasured every time they sit.
A list of meditation gift ideas for your special someone who sits
Practical meditation gifts
Zafus and mats
A zafu is a Japanese meditation cushion that is traditionally placed on a mat called a zabuton. Other schools of meditation also have mats, cushion and meditation benches. If your special someone likes to meditate on the floor and has been squirming on pillows or other less-than-ideal seats, a good zafu is a great gift.
A singing bowl or bell
Singing bowls from the Tibetan Buddhist tradition and meditation bells are a lovely addition to a practice space. Beginning and ending a session with the resonant sound of a good quality bowl or bell adds a ritual element to sitting practice, as if the reverberation were gently inviting the meditator to enter and leave their sacred space. Sure, there are apps that do this, but the vibrations just aren't the same and some of the bells and bowls are beautifully decorated.
Salt lamps
This lamp will elevate your special someone's meditation experience and may even boost their energy level afterwards. Salt lamps are made using authentic Himalayan salt crystals. In addition to the soothing light which is ideal for a practice session, crystal salt lamps also release negative ions that are thought to benefit the body by neutralizing the harmful effects of pollen, dust, bacteria and an assortment of other potentially hazardous airborne particles.
A subscription to Mindworks meditation course
Yes, we're tooting our own horn here a bit, but this really is a great gift for meditators. Gift certificates for Mindworks courses are rich with inspiring Mind Talks, guided meditations, instructions for practitioners of all levels, and fresh and informative articles.
Decorative meditation gifts
Inspiring sculptures and images
If you've got a local shop that carries meditation-oriented art, so much the better. If not, it's never been easier to peruse and order wares online from just about anywhere. Chances are, however, that you won't need to have that Laughing Buddha statue shipped overseas – just about every gift shop and garden center seems to carry them. We particularly like images that inspire stillness. For this, nothing beats the serenity of Zen art prints and calligraphy.
Malas
Jewelry may be an obvious gift choice but take another look at the meditation beads called malas. Beads are traditionally sold in wrist-sized strands of 27 beads or longer strands that carry 108 beads and include one special central bead that represents a sacred mountain. Buddhists who do mantra or similar practices use these beads to keep track of their progress. They count around to the central bead, turn the mala around and continue on. Traditionally, they do not "jump" over the "mountain." Mala beads are typically made from wood, seeds, crystal or semi-precious stones. Amber is one of the most prized bead materials, as amber malas are light weight and warm to the touch.
A hanging gong
Let's admit it: we've all dreamt of striking those gigantic Buddhist gongs at least once. In Asia, gongs once alerted citizens of the arrival of invaders, and they are still widely used to summon meditators to practice sessions. If your special meditator appreciates rich history and culture, and has the space for it, a gong could be a great meditation gift. If a gong is a bit much, how about chimes?
Lavish meditation gifts
Meditation shawl or blanket
Great meditation masters of yore used to teach that meditators should keep their feet warm and heads cool. And anyone who has tried to practice can tell you that it's easier to remain alert and focused when there's just the right balance of warm and cold. Help your meditator find his or her "warm" with a fine undyed natural cashmere or raw silk shawl or blanket. For the "cool"… open the window!
A meditation retreat
For serious practitioners, the gift of a dedicated meditation retreat just can't be beat. Your budget and meditation tradition will determine whether the retreat is a weekend or ten days, and whether it's nearby or overseas. Maybe this is the perfect opportunity to splurge and buy two journeys instead of just one and share the experience and benefits of intensive practice.