News: Mindworks Announces New Online Meditation Courses
Category: Beginners Guide to Meditation | How to Meditate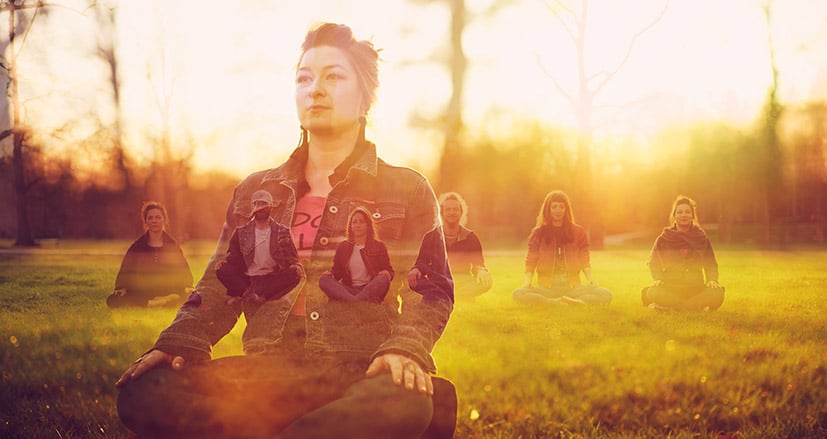 ~ NEW, RELEVANT AND INSPIRING ~
Great news! Our sparkling new and improved Mindworks website is now host to some of the best online meditation courses you'll find anywhere. Accessible on your computer or mobile device, our regularly enriched content is increasingly varied and always relevant.
Mindworks meditation courses take the guesswork out of practice. Our amazing Mind Trainers continue to share their experiences in order to show the Mindworks community how mindfulness and awareness meditation can help all of us navigate the challenges of everyday life.
Each course is unique. Featuring the insights of different teachers, daily guided meditations for the duration of the course, articles and mind-expanding contemplations, the new modules address a broad range of meditation topics, step by step, and are applicable for beginners as well as more experienced meditators.
A Course in Happiness is one example. Each lesson of the 7-day course is filled with audio, video and written content to discover at your own rhythm and pace. Guided meditations make it easy for you to ease into the practice so that when you're ready to go it alone—or with your family or friends—you don't have to fret about getting the details right.
So there are a lot of meditation courses online – what's different about these?
Mindworks provides a complete meditation program, not just a series of individual teachings, nor a collection of guided meditations. We skillfully integrate all of these teaching methods into a progressive curriculum that creates the ideal meditative learning environment. Daily guided meditations elaborate on what's been discovered through video teachings, and regular contemplative exercises and reviews challenge meditators to truly reflect and integrate the teachings of meditation into their lives, thus reaping the benefits of meditation in a easy, fun and practical way.
From Meditation Essentials to Working with Stress, each one of our courses is a complete package that you can revisit as often as you like. When you're ready to go deep, the Mindworks Journey, from Journey Level 1—Fundamentals—to Journey Level 9—Well-Being—takes you on a comprehensive meditative quest through mindfulness and awareness practices, philosophy and reflection. Week by week, Mindworks Journey leads to greater inner stability and self-knowledge for positive, lasting changes.
We're very excited about all of our courses! We can't wait for you to discover the ones we've got up and running. And we're already working on the next batch—look for courses on integrating your meditation practice and parenting, working on anger management, and using meditation to understand the psychology of addiction. Check out our current course offerings.
Thanks for being part of the Mindworks community—we're glad you're here.