Health Benefits of Meditation
Category: Benefits of Meditation | Health and Meditation | Popular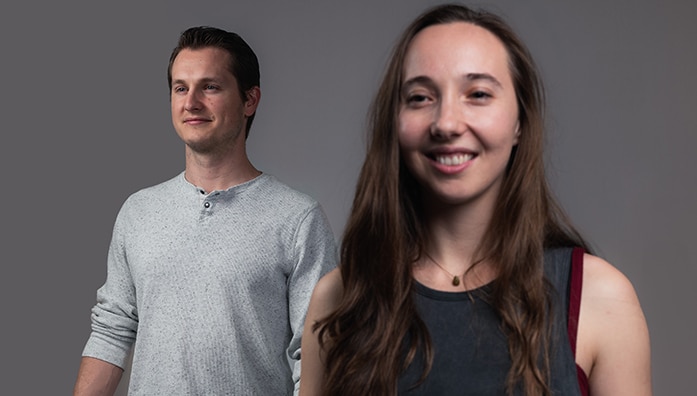 For centuries, meditation has been used as an effective technique to work with the mind, and also to provide relaxation, well-being and better health. Long before the advent of modern science and medicine, dedicated meditators from a variety of spiritual traditions had already discovered the tremendous benefits of their practice.
Beyond its original spiritual purpose, today's stressful lifestyles have inspired an ever-increasing number of people to practice meditation for health reasons. A growing corpus of research studies link meditation and physical and mental health. Other studies focus on understanding exactly how meditation works and why it positively affects the brain.
Top 6 Health Benefits of Meditation
Better management of stress, anxiety and depression
Several studies suggest that mindfulness meditation can benefit those who struggle with stress, anxiety and depression issues. A literature review conducted in 2014 assessed 47 mindfulness meditation trials that involved around 3,515 participants. The review concluded that meditation is a useful tool that helps relieve symptoms of anxiety and depression. And not only do meditators feel less stressed, their levels of the "stress hormone" cortisol decrease measurably.
Chogyal Rinpoche, a spiritual leader and meditation expert, explains how meditation gradually calms the mind and prevents strong emotions from erupting uncontrollably. So rather than allowing themselves to be overcome by depression and stress, meditators learn to calm their minds and achieve balance.
Increased immunity
One study conducted at Ohio State University showed that regular mindfulness-based muscle relaxation exercises lowered the risk of breast cancer recurring. A different study at Ohio State monitoring meditation's effects on elderly patients concluded that mindfulness and relaxation exercises practiced over the period of one month helped boost patients' lymphocytes, those natural killer cells that improve the immune system. Consequently, the subjects demonstrated better resistance to viruses and tumors.
[lyte id='cA_WaWll9KY' /]
Lowered blood pressure
Another benefit for people who practice meditation for health reasons is that mindfulness meditation has been shown to help control blood pressure. According to a study reported in the British Medical Journal, patients who practiced meditation-based exercises had considerably lower blood pressure than those in the control group. Experts believe that meditation reduces the body's responsiveness to cortisol and other stress hormones, which is similar to how blood pressure reducing medications work. It's one of meditation's great health blessings.
Better sleep
Meditation practice helps the body learn to relax, a benefit that continues when it's time to hit the hay. It also trains the mind to settle the attention on an object such as the breath and allow other thoughts and emotions to float by like clouds on a pleasant day. There are also guided meditations that are designed to promote sleep. Harvard Medical School suggests that focusing on a phrase such as "breathe in calm, breathe out tension" beats counting sheep when it's time to sleep.
Relieving symptoms of IBS
Irritable Bowel Syndrome, or IBS, is a common bowel disorder characterized by bloating, abdominal pain, cramps and altered bowel behavior. It is believed that around 15% of the world's population suffers from IBS – including an estimated 25 to 45 million Americans. Its exact cause isn't understood. Daily relaxing meditation has been found to relieve symptoms of Irritable Bowel Syndrome. Following a series of successful studies, researchers at The State University of New York now strongly recommended daily meditation in the management of IBS.
Improving happiness and general wellbeing
A study conducted at the University of Utah suggested that "mindfulness may be linked to self-regulation throughout the day, and that this may be an important way that mindfulness contributes to better emotional and physical well-being."
According to Maria Camara, PhD, a psychotherapist who is also a qualified mindfulness teacher, meditation helps us connect with our true qualities. Once we've accepted who we are and learn to work with our thoughts directly, we reveal a loving capacity that has always been present within us. It's no wonder that mindfulness increases happiness, enhances clarity and gives peace of mind.
Looking to discover the many health benefits of meditation for yourself? Now is the best time to start. For more information, read our companion article What are the Health Benefits of Meditation? And you may want to check out our course on Mind-Body Health and Harmony by watching the video below.