Meditation for Seniors
Category: Seniors Meditation | Types of Meditation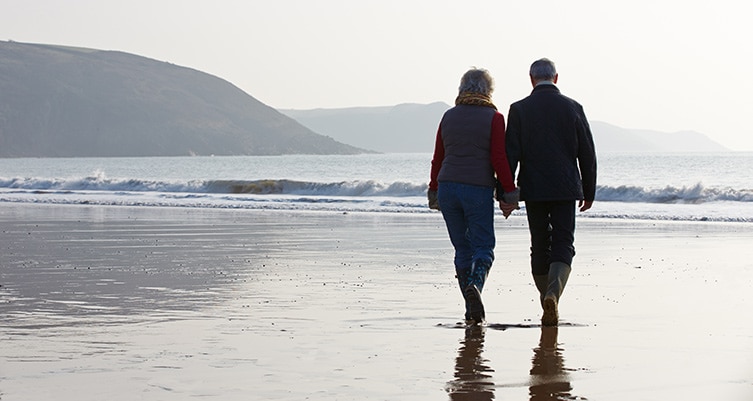 We all dream of aging like good wine, getting better and better as the years progress. And we all know that this dream is rarely realized: growing old comes with its fair share of losses and challenges. Memory loss accelerates, the digestive function becomes more finicky, aches and pains seem to spring out of nowhere and moods may be less predictable.
The good news is that there are steps we can take right now to make the goal of "aging gracefully" more attainable. Mindfulness training is one of those steps; research has clearly shown that regular meditation comes with a wide range of physical, mental and emotional health benefits should particularly interest seniors.
Top 6 benefits of meditation for seniors
Slowing down the progression of Alzheimer's
Alzheimer's disease and other forms of dementia are progressive illnesses prevalent among the elderly. It's estimated that up to 50% of all people over 85 have some form of dementia. However, the National Institute on Aging reminds us that "it is not a normal part of aging. Many people live into their 90s and beyond without any signs of dementia."
Dementia destroys memory, disrupts crucial mental functions and can wreak havoc with emotions. However, a recent study showed that a combination of meditation and breathing exercises can help slow down the development of dementia-related diseases. Other studies suggest that mindfulness meditation helps people cope better with the anxiety, stress and depression that often accompany memory loss.
Enhancing digestion
Our digestive functions can be affected by a variety of factors, including diet and age. Luckily, it seems that meditation can improve digestion. The deep breathing that occurs naturally during meditation improves circulation and increases oxygen levels in the blood. For the elderly, regular meditation may afford relief from digestive issues that aren't caused by other ailments.
Developing a sharp, focused mind
One of the great benefits of mindfulness is its ability to sharpen mental alertness and ward off decline. Regular meditation causes the brain's physical structure to change. For example, the amygdala region that's associated with processing negative emotions such as stress, worry and anxiety often shrinks, while the areas responsible for self-awareness, personality development and planning (such as the prefrontal cortex) increase. As a result, meditators experience improved focus, creativity and cognitive function: a great boon for seniors.
Managing moods and emotions
Managing moods and emotions is a challenge for most of us, regardless of our age. As we grow older, physiological changes may impact mood stability and make it even more difficult to control our emotional reactions. Add to that the difficulty of adjusting to the loss of independence and, often, the passing of people and pets who are near and dear to us, and it's no wonder that experiences of loneliness, sadness, and even despair are prevalent among the elderly. Meditation, with its focus on non-judgmental presence, teaches us that we can observe our emotions without being compelled to react to them. There is also evidence that meditation enhances positive emotions of well-being and empathy for young and old alike.
Improving memory
Meditation stimulates the memory centers within the brain. And since memory loss is one of the undesired "side effects" of aging, improved memory and cognitive function are precious allies as we grow older. Preliminary evidence indicates that mindfulness helps maintain both long- and short-term memory functions.
Promoting relaxation and calmness
Ultimately, we all need to take a break and just breathe. Putting aside time to simply smell the roses, take a walk or connect with loved ones does wonders for everyone, regardless of age. Mindfulness for seniors has a calming effect that can't be achieved by prescription drugs. Meditation helps the elderly relax, organize thoughts more efficiently, and maintain a clear perspective.
Still need convincing? A first-hand account in AARP online details what a few minutes of regular meditation have done for one fellow navigating the eddies of aging. The author, journalist Bill Stump, cites a number of benefits, saying that his emotions "no longer drag me around like a dog on a leash."
For those dealing with the dying experience or loss of a loved one, see our article on Can Meditation Help Deal with Tragedy and Death. Also see our companion article Best Meditation Techniques for Seniors.
Taking 20 minutes of your day to sit still and meditate can work wonders for you too. Potential results include better focus, enhanced calmness, less stress, and improved sleep. You're also likely to be happier and more mentally alert.